About
AJ Hall, Cochin – the perfect venue for cultural events, performing arts and social gatherings! One of the best auditoriums in Cochin, AJ Hall is conveniently located opposite to Kaloor Bus Station, about 1km from the Ernakulam Town Railway Station and 26 km from Cochin International Airport, providing good access to all parts of the city and to the rest of the state. AJ Hall started functioning in 1992 and is one of the largest centrally air-conditioned auditoriums in the city.
The AJ Group is a reputed multi-faceted business group in the business scenario of Kerala and has completed 5 decades in the field of Healthcare, Education and Humanitarian activities. The Late Dr. Abdul Jabber BSc MBBS, a visionary was the founder and Chairman of AJ group of institutions. His vision is carried forth by the next generation, Dr. Simi Faizal and Dr. M. M Faizal, the Managing Directors of AJ hall. The AJ Group has to its credit a phenomenal growth and many success stories in different business sectors.
Dr. M.M.Faizal
Dr. Simi Faizal
At AJ Hall, structural engineering and architectural aesthetics blend together to synthesize and recreate the moods, melodies and drama of the events held here. The hall is designed so that the stage becomes a focal point embraced by the many levels of seating. The exceptional acoustics of the auditorium has made it an all-time favourite of the performers and audiences alike.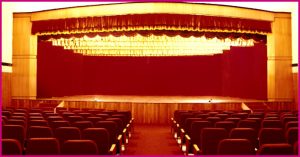 Be it a small social gathering or a high-profile product launch, event hosting at the AJ Hall lends it a highly professional touch! The hall has over 25000 sq. feet state-of-the-art facilities in different halls, and can accommodate nearly 2000 people. AJ Hall is an impressive structure spread over an extensive area and provides ample parking space for your events. The contemporary A/C Conference Center, outfitted with the latest audio-visual conferencing facilities can accommodate up to 1200 people. The spacious Banquet Hall has a capacity of 750 people and the Mini Conference Hall can seat nearly 250 guests. Moreover, the arrangements here makes it the perfect platform for corporate companies to conduct seminars, conferences etc. Film screenings are also held here.
AJ Hall offers exceptional value for money, with its competitive pricing and amenities suited for a diverse range of uses. The services of the hall can be availed at very attractive rates. The hall is ideal for hosting regional conferences, regular sales/product presentations & launches, seminars, work-shops, board meetings, receptions, private functions, religious ceremonies etc.